D800 Diary – Crop Potential
I had to come into NYC on Saturday, so I brought in the D800 and a few lenses. I was hoping to catch some of the tall ships that were in for Memorial Day weekend, but the ones that were in port were not docked in the greatest positions. I decided to walk downtown from the Intrepid Museum, along the Hudson River Park. I came across a tiny nature preserve near Pier 66. It is a tiny fenced in area that you can't walk through… so it was not easy to get the best angles. I spent about an hour trying to get some shots of the few butterflies that were in the area.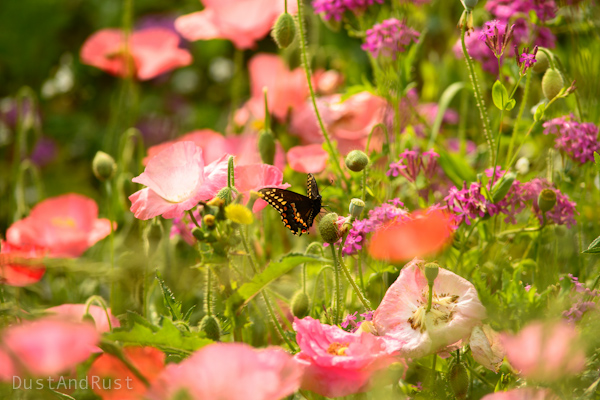 Original Un-Cropped Photo
I took the above shot with my old 300mm f/4 EDIF. The auto-ISO feature is turning out to be one of my favorite features. I have it set shutter speed to 2x the focal length, and max out at ISO 3200. The camera only only had to go up the ISO to 200 to get the 1/640th sec shutter speed at f/5.6 in the slightly overcast skies. Since the noise performance of the D800 is so good, i will probably be leaving the camera set this way for handheld shooting.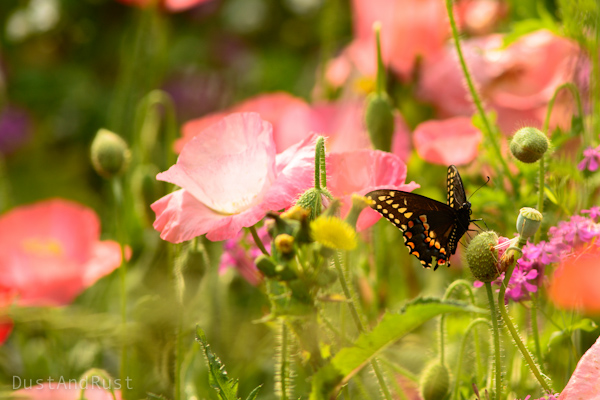 13mp crop of the original photo
Since I could't get closer to the butterfly, and my 300mm lens is my longest, the crop potential of the D800 was a great benefit for this situation. This crop came out to 4436×2958… roughly one third of the available resolution.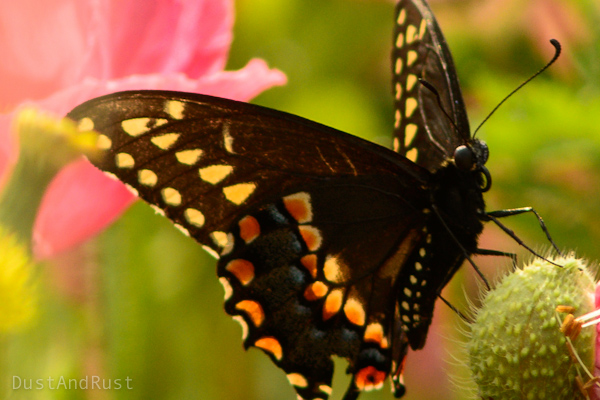 Click to see the full resolution crop
Just for kicks, I posted the full resolution crop. I know its not macro-lens/tripod sharp… but all i can say is WOW. I have also been impressed with the focus speed of the D800. All of my current lenses are screw-drive versions, and the camera seems to focus much faster than the D200.
By the time I had wrapped things up… my shoulder was killing me. I was using my Tenba Mini Messenger bag :
which works great for my m4/3 gear, but didn't distribute the weight of the SLR gear very well. I stopped in a camera store and picked up a Lowepro AW 350 DSLR backpack :
I'll post a review of it after I give it a few outings… but it feels like it's going to be much easier on my back.
Please remember to support this site by checking out the affiliate links if you find them helpful!