The weather has been keeping me inside, so I have decided to start posting some of my favorite older pictures. I've added a new category to the site called "Looking Back" that these posts will get filed under.
The first picture is from the New York Botanical Garden from 2003 or so :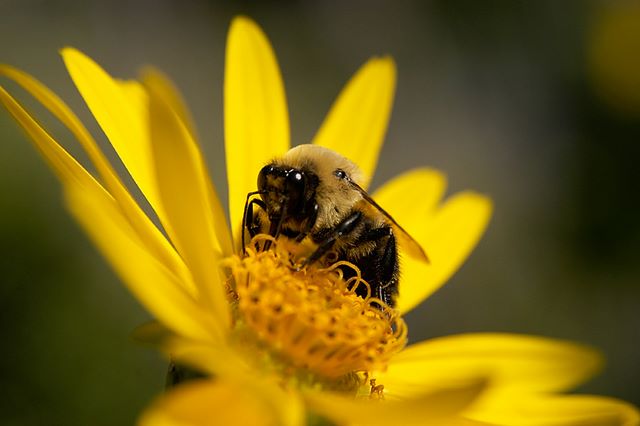 Bee on a Flower
I was shooting with a Nikon D100, and the 28-105mm. I'm pretty sure I had my 6T close up filter on when I took the shot. The combination of the 28-105 in macro mode, and the 6t and get very close as I mentioned in a previous post.
The next photo was from 2005, also with the D100 and a 300mm f/4 prime lens taken in my backyard: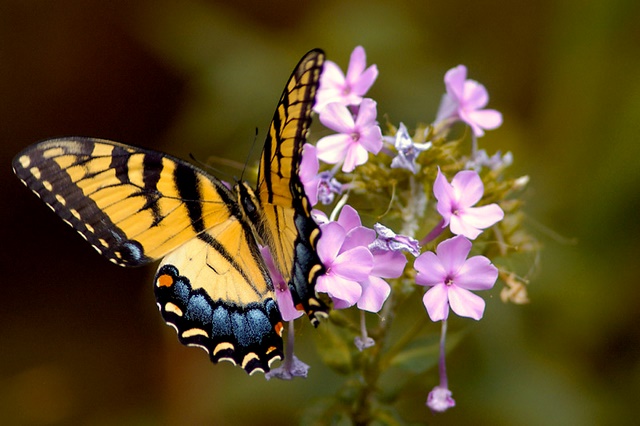 Butterfly on Flowers
In my rush to get the butterfly before it took off, I slightly overexposed the flowers, and got the white balance wrong. Thanks to the magic of Raw image processing, I managed to salvage the shot to some extent. The 300mm f/4 is another one of my favorite lenses. If it wasn't so heavy I would carry it with me everywhere.