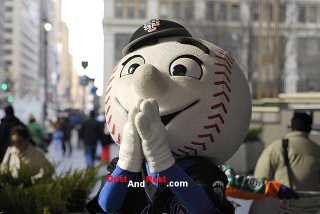 Mr. Met at Penn Station
Mr. Met was in front of Penn Station handing out 2006 Met TV schedules. I think he was praying for the speedy recovery of Pedro's toe.
[updated 10-3-2007] Sorry to all, but I had to down size Mr. Met for now. He was being hot-linked from a ton of sites (most without any image credit) and killing my bandwith.