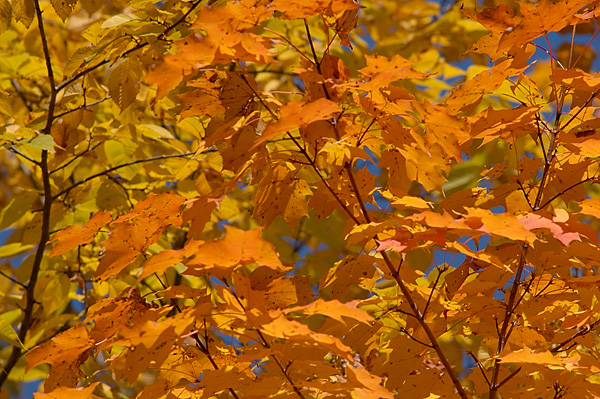 Welcome to Dust and Rust! My name is Sean Unruh… and this is my Photo Blog. I don't really know what direction this blog will take, but I really just want a place to share my photos and have some discourse about photography with others.
A bit about myself… I live in Montclair NJ, and I work in New York City. I've been taking photographs seriously for about the last 6 years. I don't have much of 'focus' so to speak. I really am searching for a bit of direction in that respect. I converted over to a completely digital workflow about 4 years ago, and I currently use Nikon equipment.
Some of the pictures I will be starting off with are a bit old, but I hope to be taking my camera with me more often to keep this site up to date.
Back on to the topic: This photo was taken in the fall of 2004. At the time, I worked for a company that has its campus situated on one of the large reservoirs in Somers NY. The location is really beautiful in the fall and winter, and I will probably be posting more pictures from this location in the future. I really like the colors in this shot, and since we are on the tail end of the fall, I thought it was a good starter. The lens used is the Nikon 300mm f/4. This lens has some amazing qualities that make it one of my favorites.