In my previous post I mentioned my lack of inspiration at Brookdale park. In a search for alternative shooting locations, I took a drive over to the Eagle Rock Reservation. I think this 400+ acre preserve is going to be the focus of much of my weekend shooting for the next few months. There is not much in the way of color there right now, so I processed my shots as toned B&W. I am really looking forward to shooting here in the spring. Right now, there is so much brown and gray (dead leaves, bare trees, rocks), that moss and grass start to look colorful.
As soon as I saw this fallen tree, I noticed how the roots looked like fingers stuck in the earth. It looks like an evil hand digging into the ground.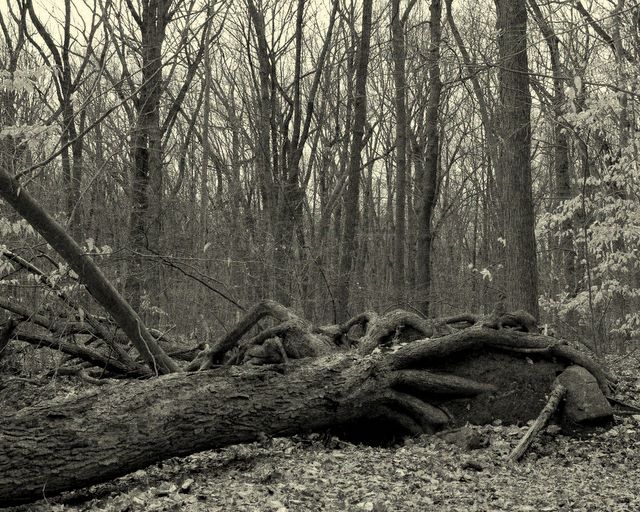 Eagle Rock Reservation – Fallen Tree
The vine like plants in the next image can be seen on many of the trees. They look like an invasive species, but I'm not really sure.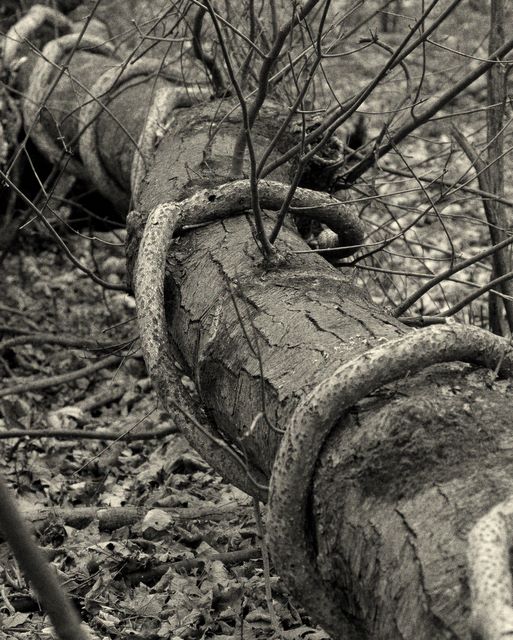 Eagle Rock Reservation – Spiral Vine
I really liked the "cutaway view" of the roots of this tree. There is a small stream that washed out the soil, just out of the frame. It reminded me of an illustration in a science book, showing the normally invisible root system.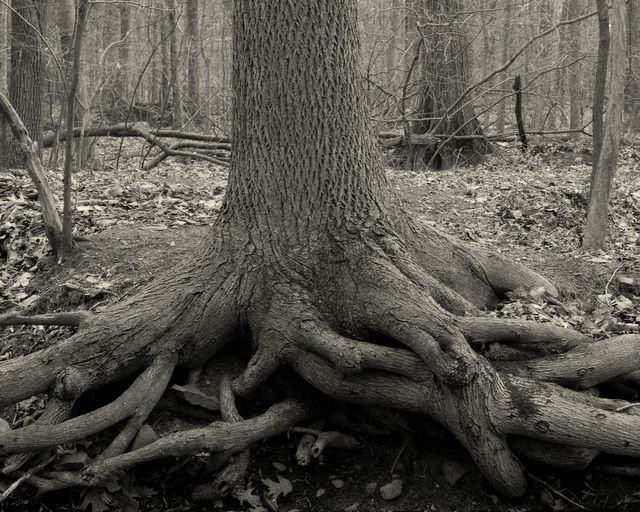 Eagle Rock Reservation – Exposed Roots
You can give yourself a Rorschach Test with this image. I see a skeletal hand on the right side and a weird frog/bug in the upper left. Am I nuts?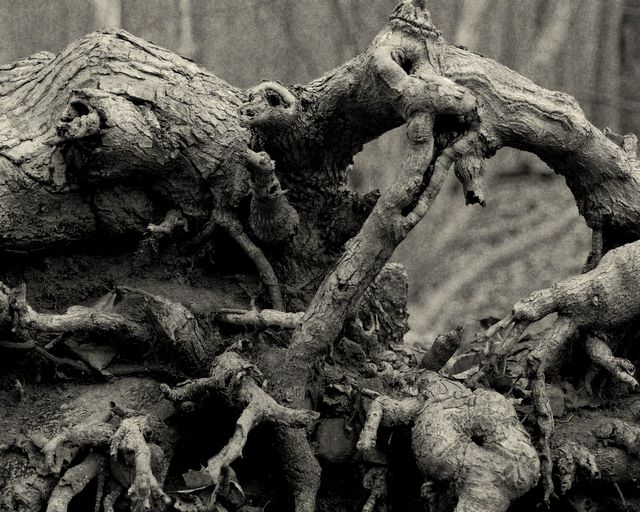 Eagle Rock Reservation – Root Formation
There is not much going on in the last image. I just liked the symmetry of the mushrooms on the trunk.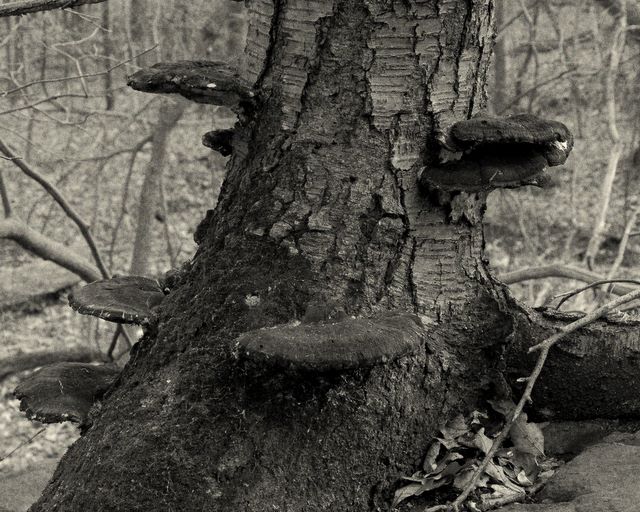 Eagle Rock Reservation – Trunk and Mushrooms
I am still trying to find a little direction for the layout of the site. I am only going to keep a single post on the front page for the time being. I am also moving away from using the flash based slide show. I had a few people comment that it took away their ability to view the images at their own pace, which made absolute sense. If you got this far, leave a comment and let me know what you think of this site! Thanks.