I took my son back to the Old Rhinebeck Aerodrome for the last show of the year on Oct. 14th. We got there early to get our biplane ride tickets, and we were on the 2nd flight to go up. I had purchased a Tokina 12-24mm lens for my D200 over the summer, and it was the perfect lens to put on for the flight.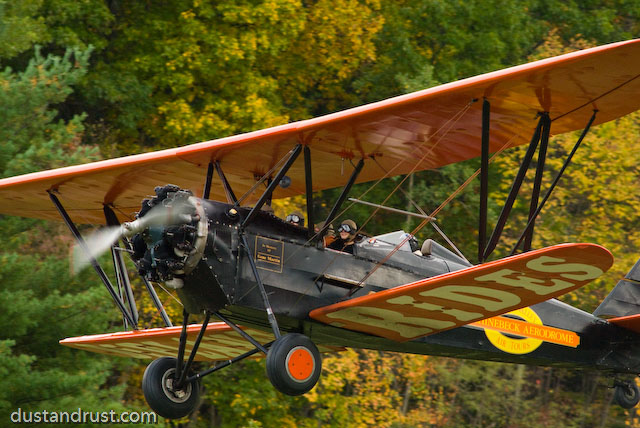 They have added a second New Standard biplane to the ride schedule. It makes it much easier to get tickets. At $50 per person, for a 20 minute ride, some people might think it's too expensive. Personally, I feel it's a very unique experience, and worth every penny. The money from the rides helps keep the place running, so I think of it as a donation.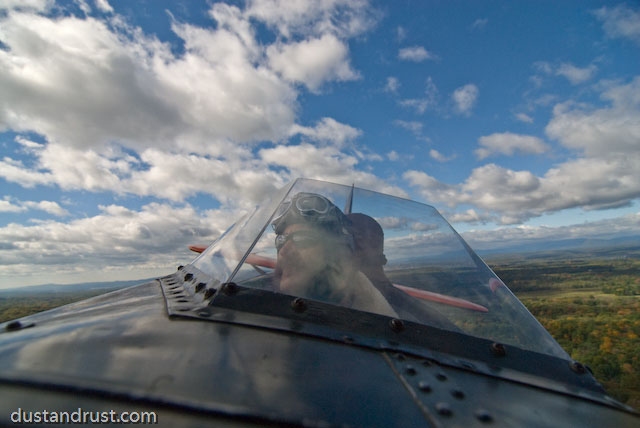 Our pilot seemed to be enjoying the flight. The wind was pretty strong, which made the ride even more fun than usual!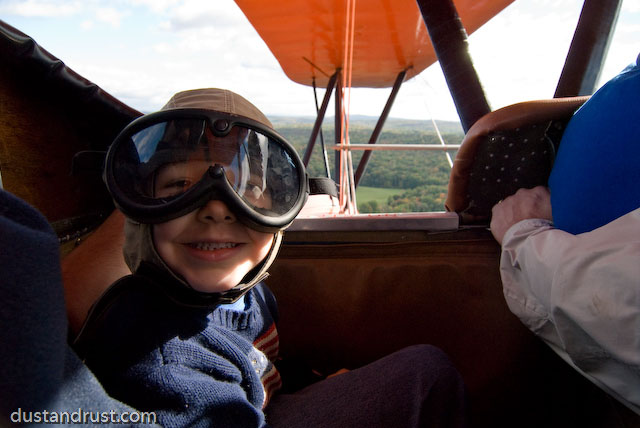 It's very hard to speak and hear over the sound of the wind and the engine, but from his smile, I could tell Evan was enjoying the ride too.
My favorite part of the ride is always the landing. Seeing all of the planes lined up on the field, the hangers and old buildings, you really feel like you have traveled back in time.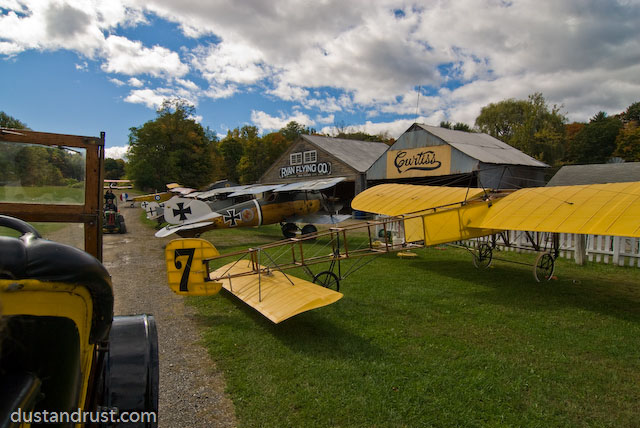 This year was the first time I went for a ride in one of the classic cars. I highly recommend it, because it gets you on the other side of the airfield fence, and a different view of the planes.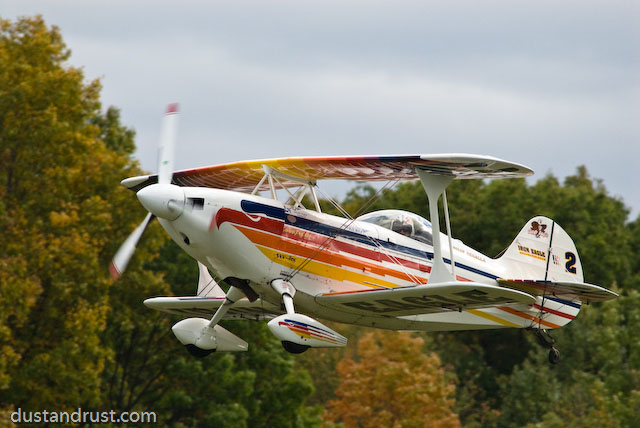 This Pitt Special Biplane started off the show with a quick aerobatic demonstration.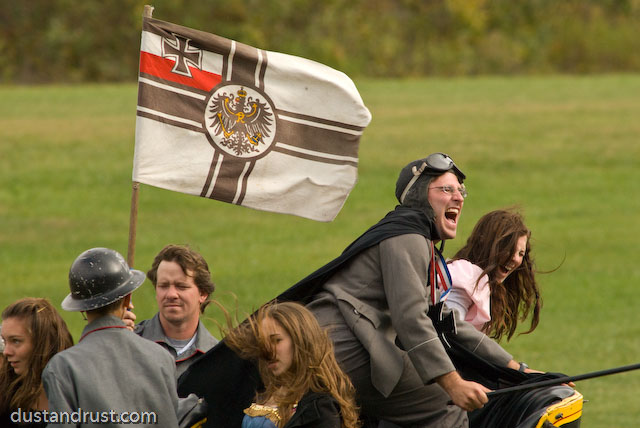 They have been performing the same corny (in a good way) show since I was a Kid. The Black Baron kidnaps Trudy Truelove, and Sir Percy Goodfellow attempts to set things right. The Sunday show is always my favorite because it features the WWI fighters.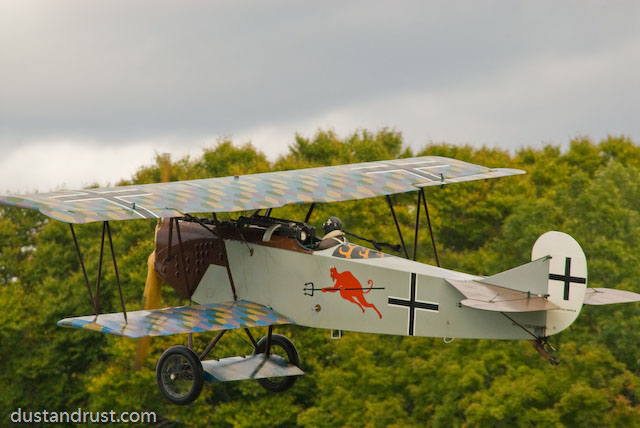 The bright colors and classic look of the Fokker D.VII make it one of my favorites.

The Spad VII takes off over the trees… you have to envy the pilots that get to fly these amazing planes.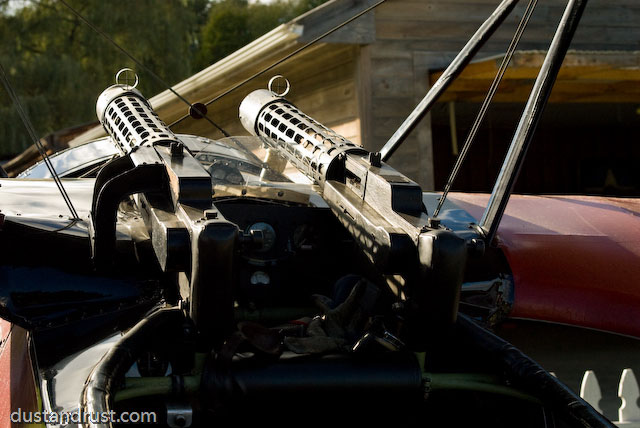 Unfortunately, the wind picked up as the day went on, and they grounded many of my favorite planes like the Fokker DR.I Triplane . As a consolation, they let people get behind the fence after the show to get a closer look at the planes.
It's hard to explain to people why I like this place so much. Part of my attachment is because of my childhood memories of the place. The Aerodrome is frozen in time, and I can travel back in time in more ways than one when I go there.