I purchased an Epson ET-4700 Ecotank Printer back in January of 2020. We needed to replace an old HP Color printer that we mostly used for occasional color documents and kids projects. The ink cartridges were super expensive, and the color cart would need replacement if any one of the CMY colors ran out.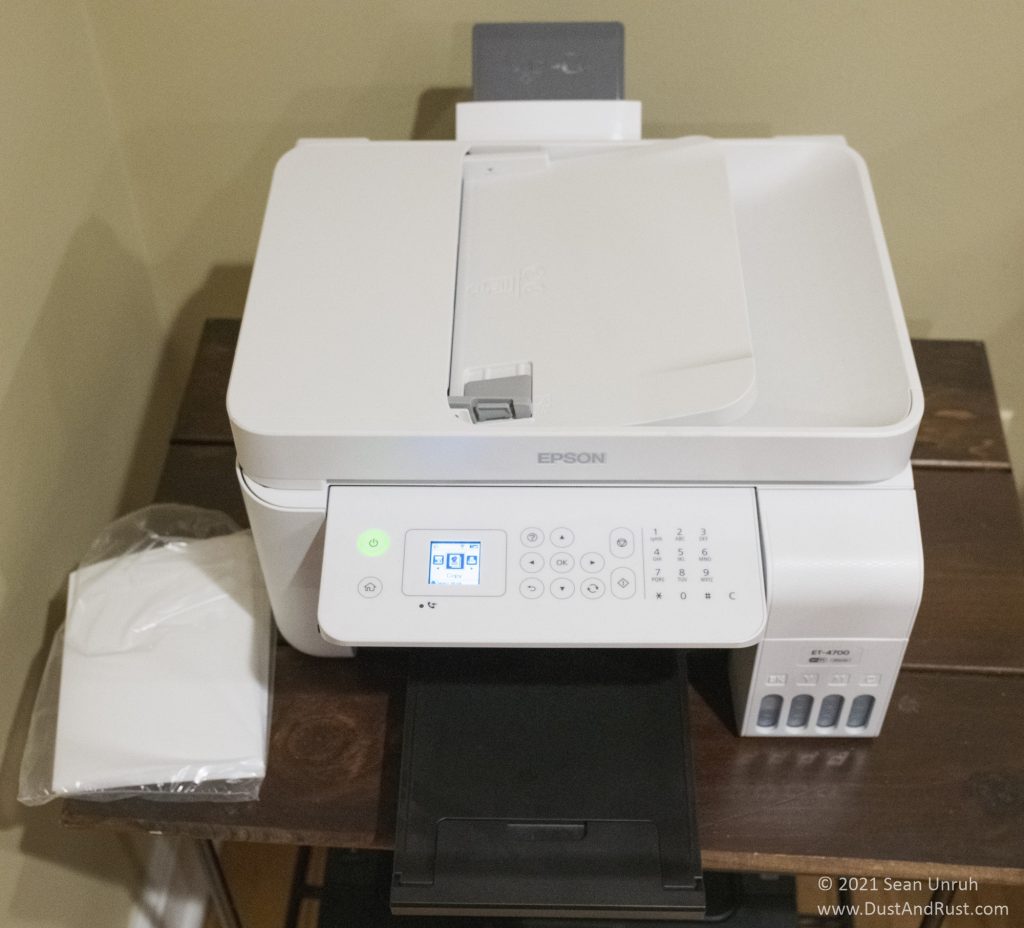 I did a little research and picked up the 4700 for less than $250 which included a full set of 4 Inks. It works great for the intended use, and amazingly, I have not needed to buy any ink yet… the black ink is down to about 40% left, and the color inks are all at about 70% remaining.
I also print side by side 3D photo cards (see this post) and occasionally 5×7 prints on this cheap HP Photo Paper. I gave up on printing large prints at home and use WhiteWall for anything I will hang up on my walls.
In April of this year, I picked up a FujiFilm X100V and started looking into FujiFilms Instax Printers. I was interested in the new Instax Share Wide, but the X100V can't do direct prints (you need to use the App) and the SP-3 which can be used directly, but appears to be discontinued.
So what are the qualities of a Polaroid / Instax image that makes us nostalgic?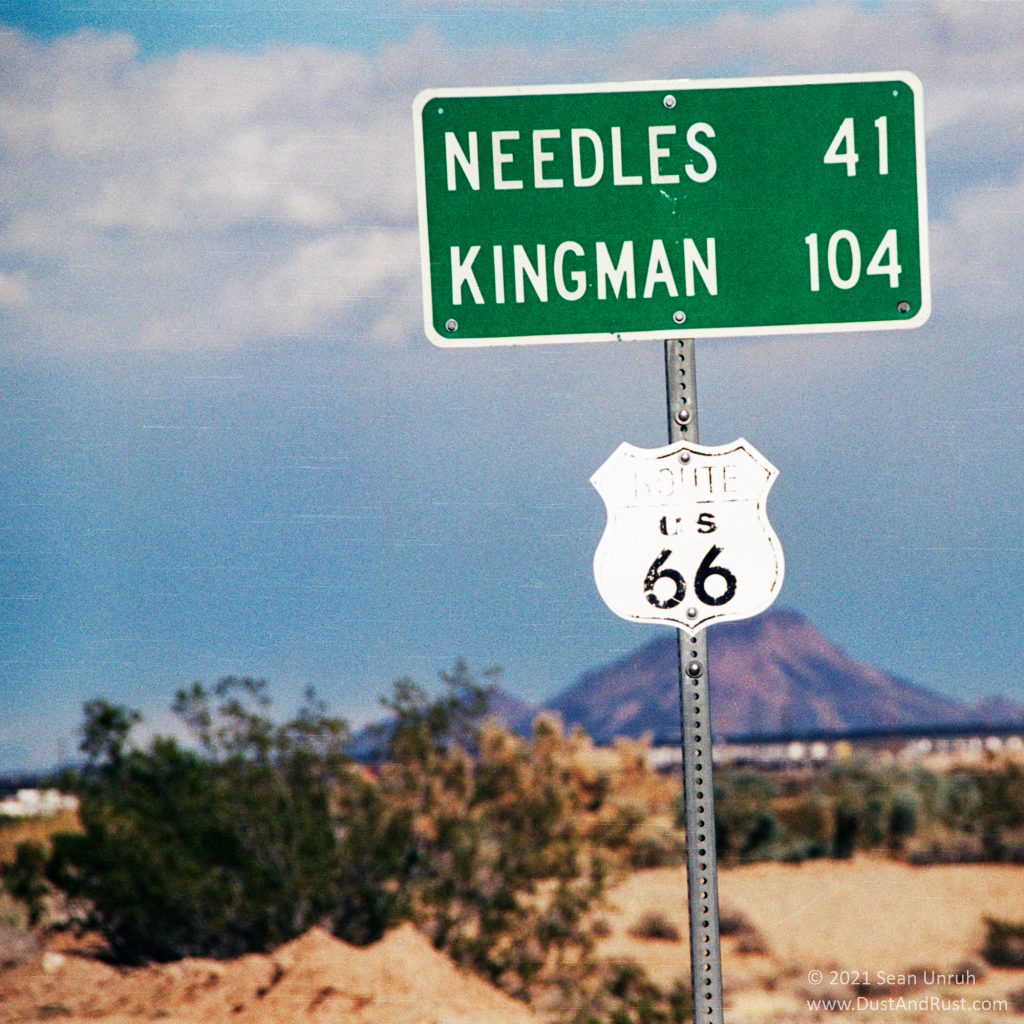 Being able to take a photo, watch it develop before your eyes, and share it almost immediately.
The form factor (that people remember) consisting of a square image surrounded by a white border, with a heavier bottom border. in other words, the prints came with their own "matte" right out of the camera.
Each image was a unique moment, that unlike negative film could not easily be duplicated. Of course today, we can easily convert them to a digital format, but in the '70's and '80's, even if it was possible, it was not easy or convenient.
The image quality on the consumer film was not that great, but people were ok with that because of the novelty.
The film itself was very glossy, durable, and made of plastic. Basically inside of each photo was a pocket that held the developers.
So while I was getting frustrated looking for the right Instax printer, not excited at the price of a pack of film (around the same price as 60 sheets of 5×7 photo paper), I decided to make my own "polaroids" with what I had on hand. 5×7 paper, Epson ET-4700 printer, paper cutter, and a DataColor SpyderPrint in a box in my basement.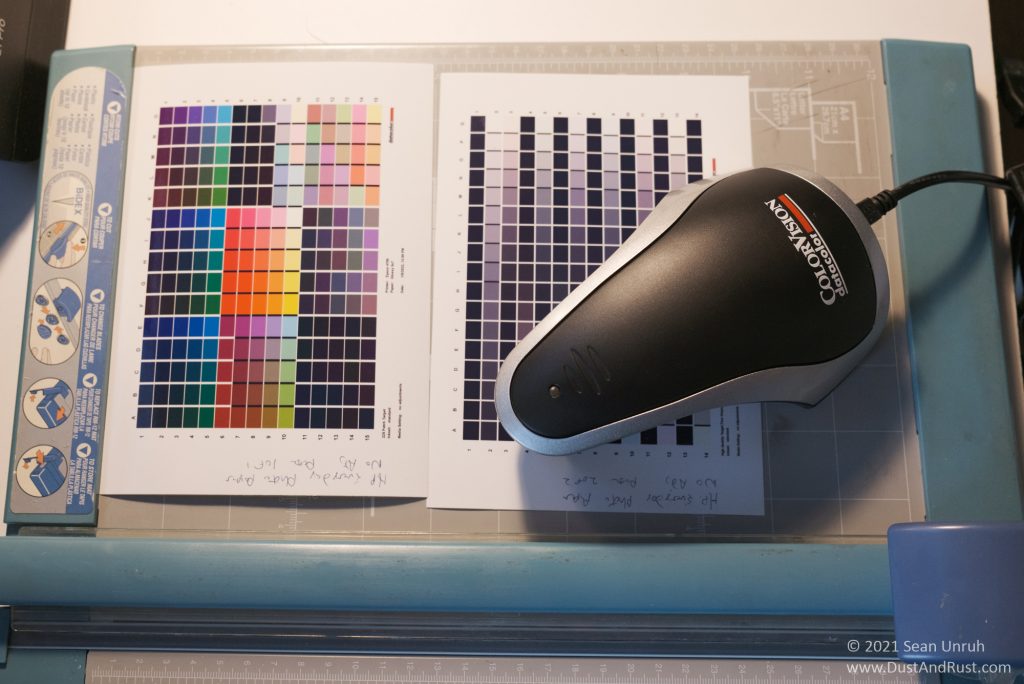 I created an ICM profile for the HP Paper, and did some highly complicated math to create a slightly enlarged version of the "standard" Polaroid framing…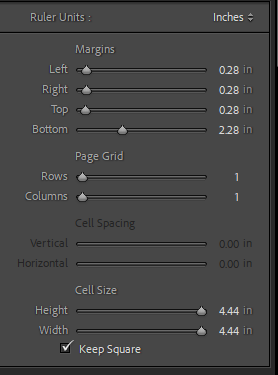 The above settings for a 5×7 print in LightRoom will give you very Polaroid-esque print. After printing, just cut exactly 1 inch from the bottom border, making a 5×6″ print with a 4.44 inch square image.
I printed the photos below in less than an hour (that included picking the photo, cropping, and printing). The custom profile works great. Because the ET-4700 does not have a photo-black ink, the blacks lack some contrast… just like the film! Combined with the fun FujiFilm film simulations, you can get that nostalgic feeling with ease, and the print quality is probably a bit better than instant film.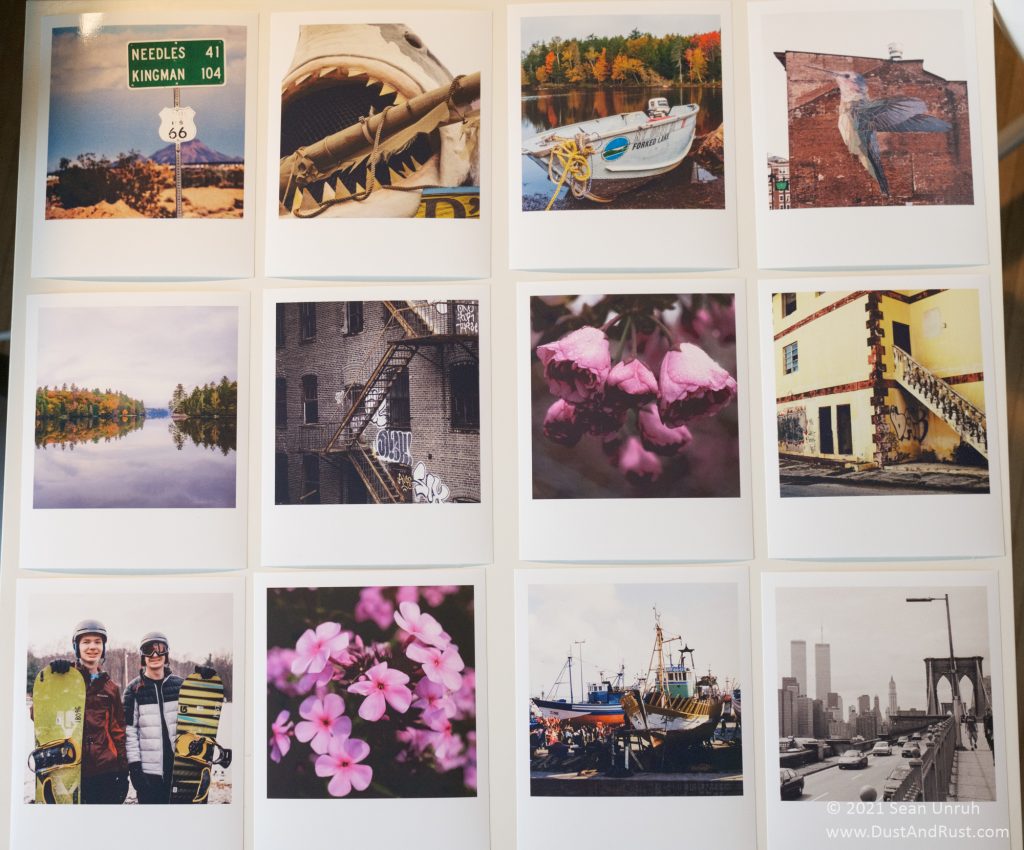 I really enjoyed this stroll down Instax Lane. While the printing process is not quite as fun as watching a Polaroid develop, and the tactile feel is not even close to the original, the prints still "feel" like Polaroids when i look at them. I still might buy an Instax printer, or maybe even a camera down the road. Fujifilm… make a combined "Camera/Printer" model and I'll buy it!
Lessons learned :
I should have purchased the EcoTank printer that has a photo black ink.
Next time I order 5×7 photo paper, I will spend a little more money and get heavier paper stock… it would be better for prints I want to give to people.
I need a good way to display these prints!